Ke Nalu Elite Stand Up Paddles

What's better about Ke Nalu Stand Up Paddles? Well, our intent when we designed them was to make EVERYTHING better. Because when something is simple, everything matters.  What's simpler than a paddle?  You can judge for yourself how well we accomplished our goal, but let's look at what we did. 
more....

Umipig Boards

www.UmipigBoards.com

Call Frank @ 707-481-5796





The World's Best Stand Up Paddles

We apply rigorous test and measurement to design and build products better than those previously available. Our tagline: "Powered By Physics" reflects our approach. We respect the long experience and traditions that other manufacturers bring to this sport, and we can't compete with that. So we unleash our inner geek and start with a clean sheet.

Ke Nalu xTuf Stand Up Paddles

The Ke Nalu Elite Stand Up Paddles have a tough little brother. The xTuf. Our xTuf stand up paddles are identical to the Ke Nalu Elite stand up paddles except for materials–the blades are made in the same molds, the shafts are made on the same mandrels. The handles ARE the same.   
more....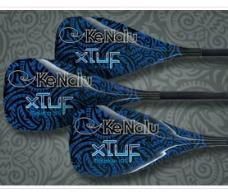 Umipig Boards

  KeNalu Stand Up Paddles Authorized Dealer

  Contact us directly to place your order:

  Phone:        (707) 481-5796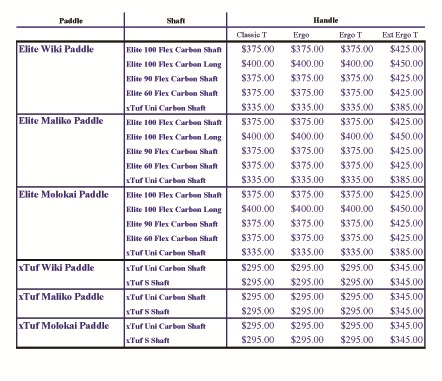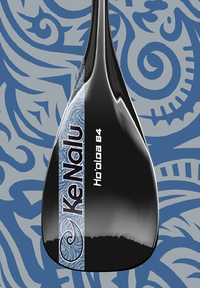 The Ho'oloa Paddles are available

The differences between the Ho'oloas and our original designs are subtle but the way they feel in the water is entirely different! It has a slightly softened catch due to the narrower width but more drive due to the increased length and larger "sweet spot". The narrower overall profile also helps to reduce flutter tendencies & keep the power more "centered" around the shaft. The Ho'oloa is offered in two sizes: The Ho'oloa 84 is 7.5" x 16" (84 sq. in.) and the Ho'oloa 95 is 8" x 17" (95 sq. in.).

Complete paddle:  $375 retail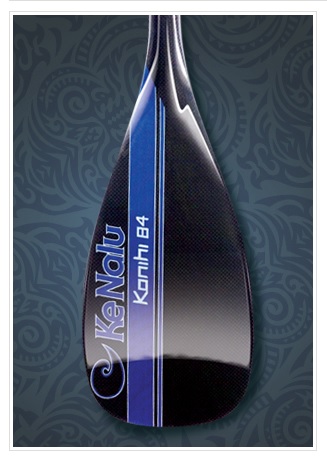 Upgrade to the new Konihi Paddle!

The Konihi was designed with racing in mind.  It utilizes "winglets" taken from aviation technology to make the blade work more efficiently and help avoid problems like blade flutter/wobble. Just like an aircraft wing a paddle creates high and low pressures when moving through the water; and just like a wing when these pressures converge they create vortices which lead to inefficiency as well as other problems. The winglets help divert these vortices out and away from the back of the blade giving you a more efficient stroke, Improved blade stability and increased drive. All of this combined leads to a better paddling experience, leaving you less fatigued. If you're a serious racer or want the best performance available, this is the blade choice for you. The Konihi comes in two sizes, The Konihi 84 is 7" x 17" (84 sq. in.) and the Konihi 95 is 7.5" x 18" (95 sq. in.).  3K Twill Carbon Fiber.  Complete paddle:  $475 retail

To configure your paddle, you will need to choose a Blade, a Shaft, and a Handle. Besides the standard shafts and handles we offer a long shaft ($25 extra) and the very versatile Extended Ergo T handle ($50 extra) as a selectable option. The Extended Ergo T handle is also available separately for $65.   Please make a selection for Blade, Handle, and Shaft BEFORE you place your order.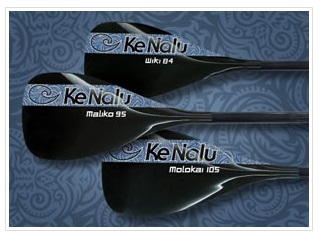 April 2016 - Limited Inventory Clearance!

These are the same quality performance paddles you expect from Ke Nalu. The current models have an updated logo on the blade. We are clearing out the older models with the simpler logo. No difference in the paddle - just a nice savings for you!   Check out www.KeNalu.com for specific details of each paddle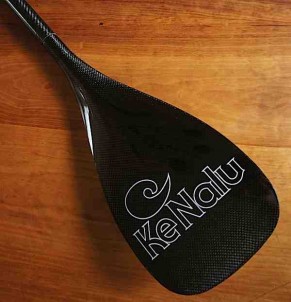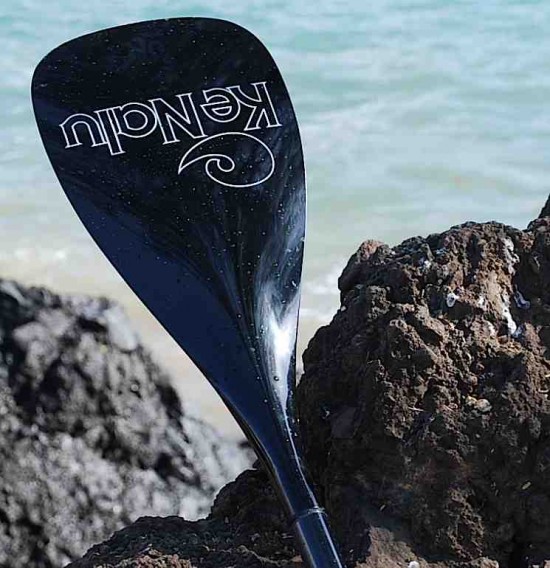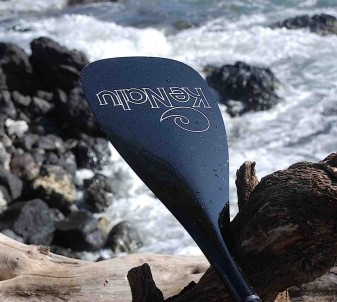 Elite Wiki

$375, retail

$243.75, limited clearance

XTuf Maliko

$295, retail

$191.75, limited clearance

XTuf Wiki

$295, retail

$191.75, limited clearance

  Umipig Boards

  KeNalu Stand Up Paddles Authorized Dealer

  Contact us directly to place your order:

  Phone:        (707) 481-5796

April 2016 - Current In-stock Inventory:

Although I can order any specific KeNalu Paddle for your request, I also have these paddles with the current designs currently in-stock and available for immediate purchase:

        XTuf Maliko                 $295                                 Ho'oloa 95           $375

        Elite Maliko                  $375                                 Konihi 84            $475