Waterproof iPhone, iPod and Camera Cases

The DryCASE is a flexible, crystal clear waterproof bag that allows complete use of your phone or camera while keeping it dry and clean. Simply pump out all the air with the easy to use hand pump and the bag will vacuum seal around the contents and become completely waterproof. The air tight seal guarantees that the contents of the bag will stay dry even when submerged underwater. Every DryCASE comes with our extreme activity arm band for water sports, and is crystal clear so pictures can be taken through it while using the other side


Umipig Boards

www.UmipigBoards.com

Call Frank @ 707-481-5796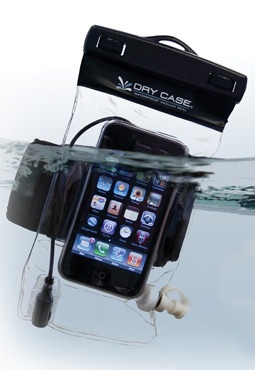 Umipig Boards

DryCase Authorized Dealer

$39.99 DryCASE

$29.99 DryBUDS

$64.99 DryCASE / DryBUDS Combo

$19.99 SportsBelt

$59.99 DryCASE Folio

Select the SHOP link to place your order or contact us directly:

Phone:        (209) 559-8775




- Waterproof to 100 feet

- Vacuum Sealed Technology

- Stereo & Microphone Jack

- Buoyant Armband

- Clear, flexible membrane for full use of device

- Universal size that fits mose phones, cameras, and iPods

- Tested underwater overnight for quality control.

DryBUDS

3 different ear bud configurations included.  Good in as deep as 10 meters underwater.  100% waterproof.  High quality sound.  Comfortible fit.